INSTANT FILE SR22 SERVICE FOR CALIFORNIA DMV
We can get your SR22 Filed RIGHT NOW over the phone.
Get your SR22 filed INSTANTLY with just a call.
We have been in the SR22 insurance business for over 25 years. Let our experience go to work for you finding the best rate possible. We have SR22 insurance for every situation and want to help you get your license back. Whether you own a car or not, we have an insurance plan with SR22 for you.
No Matter What Car, Truck, or Bike You have. Even if you don't own a car.
We Have SR22 Coverage For You >>>> CALL 1-888-300-6966
GET A QUOTE
WE CAN GET YOU INSURED WITH AN SR22 FILED INSTANTLY, RIGHT OVER THE PHONE.
GETTING A DUI SUCKS.
Don't worry though. We are here to help you get through this. Let us file your SR22 for you and help you get your drivers license back. We understand this type of insurance very well and want to help you avoid the common mistakes others make in this type of insurance. We take the time to listen to your situation and make sure we are doing our best to find you the right coverage, for the right price with no surprises.
CALL TODAY
We can file your SR22 INSTANTLY 1-888-300-6966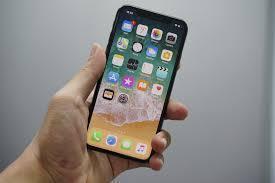 DON'T LET THIS BE YOU.
Most people go about the SR22 process completely wrong and end up spending way too much money. It doesn't need to be this way. Let us help you get through the SR22 process for less. We want your business and know that this is just a temporary situation you are in. We have the solutions you are looking for and want to help you!
Call us now to find out how you can save.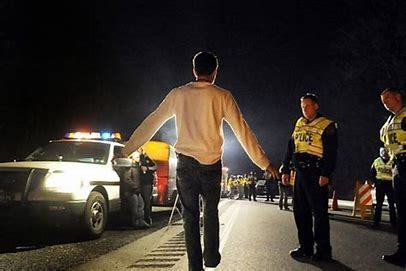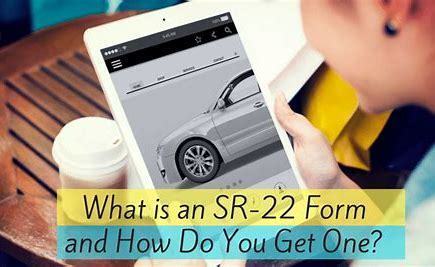 Get The Best Rates For SR22 Insurance TODAY.
SR22 insurance is a high-risk insurance policy that is required by the state for drivers who have been convicted of certain traffic offenses. We understand that there are many factors that can affect your premium, including your driving record, the type of vehicle you drive, and the amount of coverage you need. Our team of experts is here to help you find the best rates for your SR22 insurance. We have a wide variety of insurance options to choose from, so you can find the perfect policy for your needs. Plus, our customer service team is always available to answer any questions you may have.
With our years of experience in the industry, we have the knowledge and resources to help you meet your SR22 insurance requirements. We believe that everyone deserves access to affordable, quality insurance, so we offer some of the most competitive rates in the industry. Expenses related to SR22 insurance can add up quickly, let us help you find the best rates to save you money.
Don't spend another day worrying about your insurance with SR22 filing. Having SR22 insurance is important, and we want to make sure that you have the coverage that you need so you can drive legally again. Give us a call today and we can handle the rest.
Let us help you!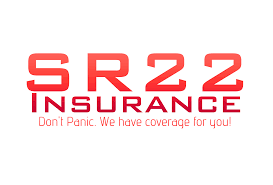 California SR22 Insurance
Providing California insurance after DUI offenses is a mandatory step to finalize your reinstatement procedure. DUI insurance may be submitted in the form of a California Insurance Proof Certificate and it must be maintained for a specific period of time. Failure to file proof of the necessary insurance and maintain it as required may lead to further penalties. We can handle the process for you easily and get you filed instantly.
>>>>INSTANT SERVICE<<<<
We can help you get your drivers license back with just a call! Get Your SR22 FILED TODAY.

CALL NOW FOR INSTANT SERVICE.
1-888-300-6966
Getting a DUI
In every state, anyone over the age of 21 years old with a blood alcohol content (BAC) of .08% or more, can be charged with a DUI.
If you're under 21 years old, any amount of alcohol found in your system will result in a DWI charge.
It doesn't matter if you feel sober enough to drive, or if you only had to travel a mile to get home. Your BAC determines whether or not you are legally allowed to be on the road.
There are a couple different reasons for why a police officer can arrest you and In some cases, a breathalyzer test is not even required.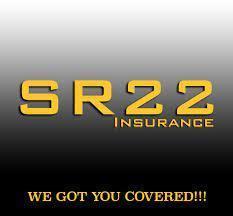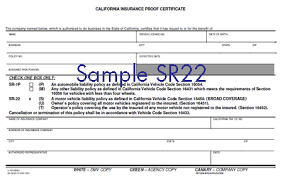 How Long Does A DUI Stay On Your Record?
Fortunately, a DUI charge does not stay on your driving record forever. Generally speaking, it remains on your driving record for up to 10 years and is viewable by the DMV and law enforcement during that time. The other good news is that a DUI conviction on your driving record does NOT show on most background checks. Before you know it, this whole situation will be behind you! Get your SR22 filed TODAY.